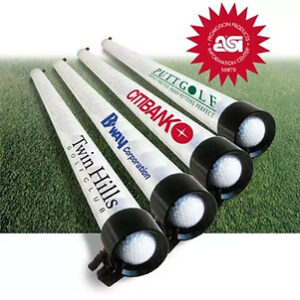 Golf ball retrieval has never been easier, especially when practice putting. The Practice Stick allows for picking up multiple balls without bending over repetitively, saving time and emphasizing comfort over the course of session.
Retrieve and dispense up to 23 balls without bending over.
Release balls with your foot or thumb.
Release 1 ball, or all 23 at once.
Stores in your golf bag.
Directions
To pick up: Place the stick directly over the ball and push down.
To release: Have your heel on the ground and point your toes up. Place the trigger under your foot and pull up on the stick.
Retail
Display Box:
12 pcs. per carton
$16.95 each, MSRP
Distributors
Charter Products Bensenville, IL 630-616-1922
Don Martin & Co.Los Angeles, CA 213-413-3400
Global Tour GolfVista, CA 760-599-9339
J&M GolfGriffith, IN 219-922-1787
SPL InternationalDenver, CO 303-534-9600
If you are a distributor seeking more information, please contact us.